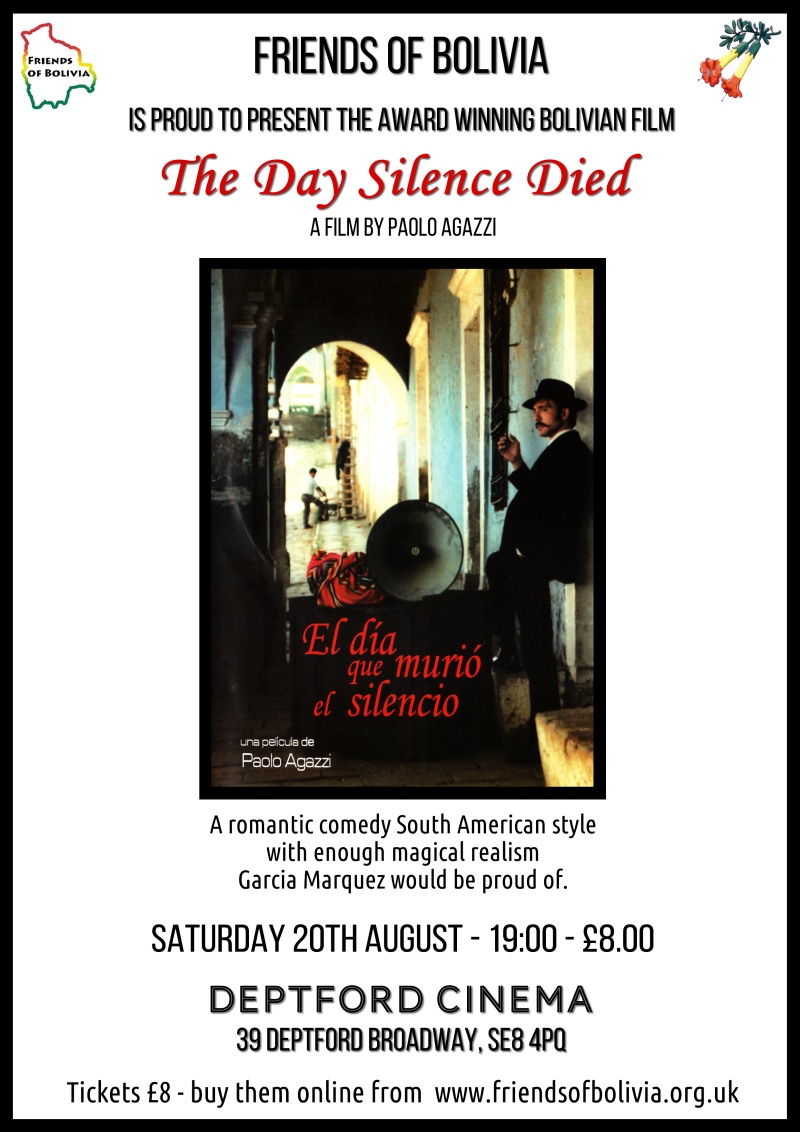 Italian-Bolivian director Paolo Agazzi spins this deft, witty fable about rural life in Bolivia.
From: 19:00
At Deptford Cinema
£8
Friends of Bolivia in collaboration with Deptford Cinema are proud to present the award winning Bolivian Film "El dia que murió el silencio" - The Day Silence Died. A romantic comedy, South American Style with enough magical realism
Handsome entrepreneur Abelardo arrives in the sleepy little town of Villaserena, rigs up speakers throughout the village, and begins broadcasting "Radio Nobleza". For a small sum of money, the townspeople can now buy the opportunity to express publicly what they couldn't say before. Villaserena's closets are quickly emptied of their skeletons, old quarrels are revived and secrets are no longer. Abelardo soon discovers Celeste, a beautiful young woman virtually imprisoned behind the walls of her father's house, and romance ensues.
In Spanish with English subtitles.
TRAILER: