Friends of Bolivia are proud to present a double bill of Bolivian films in celebration of Bolivian Mother's Day on Saturday 25th May 2019
At 13:30 (doors 12:30) we screen
LA VERTIENTE (THE SPRINGFALL)
a film by a film by JORGE RUIZ.
this film is in black and white and was released in 1958
La Vertiente tells the story of the struggle of a community in the Amazon to gain access to drinking water, intertwined with a romance between a teacher from La Paz and a caiman hunter from Rurrenabaque. The director Jorge Ruiz uses a historical fact to relate a love story.
At 15:30 (doors 15:00) we screen
ESCRIBEME POSTALES A COPACABANA
(WRITE ME POSTCARDS TO COPACABANA)
a film by a film by Thomas Kronthaler.
this film was released in 2009
Alfonsina lives in Copacabana, a small town by the lake Titicaca. Together with her best friend Tere, Alfonsina has vowed to leave this boring place in order to see the world. But until the girls are ready to do so, they collect postcards from countries all over the world. The arrival of a student from Munich and a businessman from La Paz marks the beginning of their final days together.
Both films in Spanish with English subtitles
We are very proud to be screening also Fernanda Prudecio's award winning short documentary THE HEALING LIZARD OF BOLIVIA, before each film.
We are also very happy to announce that there will be delicious salteñas for sale on the day!
TICKETS
£10 for two films or £7 for one.

---
Friends of Bolivia ~ Our Mission
"to help improve the living conditions of Bolivia's poorest and neediest, particularly women, children and elderly people."
"ayudar a mejorar las condiciones de vida de la gente más pobre y necesitada de Bolivia, especialmente las mujeres, niños y ancianos."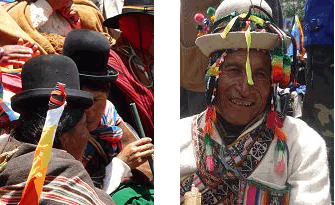 Friends of Bolivia is a UK based charity dedicated to improving the living conditions of Bolivia's most vulnerable people by providing financial assistance to charities and NGOs working in the country.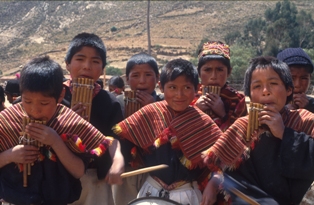 ~ Thank you for visiting the Friends of Bolivia website ~