For the Bolivian Baroque – Passiontide Music Concert please click HERE
---
Friends of Bolivia is proud to present
THE BIRDS OF BOLIVIA
An illustrated talk by Stephen Lowe
For a land-locked country, Bolivia is remarkably rich in bird species. Stephen Lowe's talk "Birdy Bolivia" will outline Bolivia's biological importance in the context of the Continent as a whole; and seek to explain why the birds endemic to Bolivia are found there and nowhere else, in the context of the country's geography and its geological past. He will also touch on some wider topics, including the concept of a species, the state of ornithology and nature conservation in the country; and how to go about watching birds in Bolivia.
The talk will be followed by the acclaimed documentary:
UMATURKA, The Call of The Water
By Giovanna Miralles & Dr. Peter Wilkin
In the Bolivian Andes members of the Aymara community of Quillacas perform an annual ritual to summon rain clouds at the end of the dry season that reflects the ecological co-dependency of the Andes and the Amazonian region. The protagonists in Umaturka relate a sometimes fraught and contentious narrative. The result is an unsentimental portrait of the reality of an ancient tradition in a modern world.
Book your tickets now
---
Friends of Bolivia ~ Our Mission
"to help improve the living conditions of Bolivia's poorest and neediest, particularly women, children and elderly people."
"ayudar a mejorar las condiciones de vida de la gente más pobre y necesitada de Bolivia, especialmente las mujeres, niños y ancianos."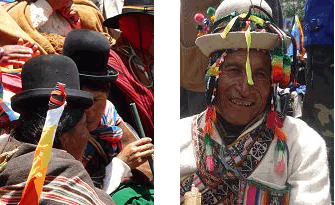 Friends of Bolivia is a UK based charity dedicated to improving the living conditions of Bolivia's most vulnerable people by providing financial assistance to charities and NGOs working in the country.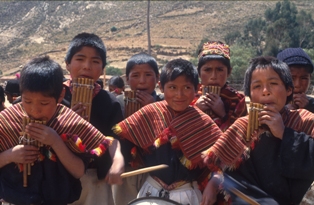 ~ Thank you for visiting the Friends of Bolivia website ~