On the 6th of August 1825, Bolivia declared Independence from Spain.
To celebrate this momentous day and as a charity fundraiser we at Friends of Bolivia will be holding a "Sightseeing Bolivia" Bingo night on Saturday 8th August at 7:00pm online via the Zoom platform.
There will be great prizes to win on the night.
Bingo cards are £5 each. You can buy as many as you want!
SORRY BINGO CARDS SOLD OUT
Please keep an eye for our newsletters for the next Bingo night! Thank you.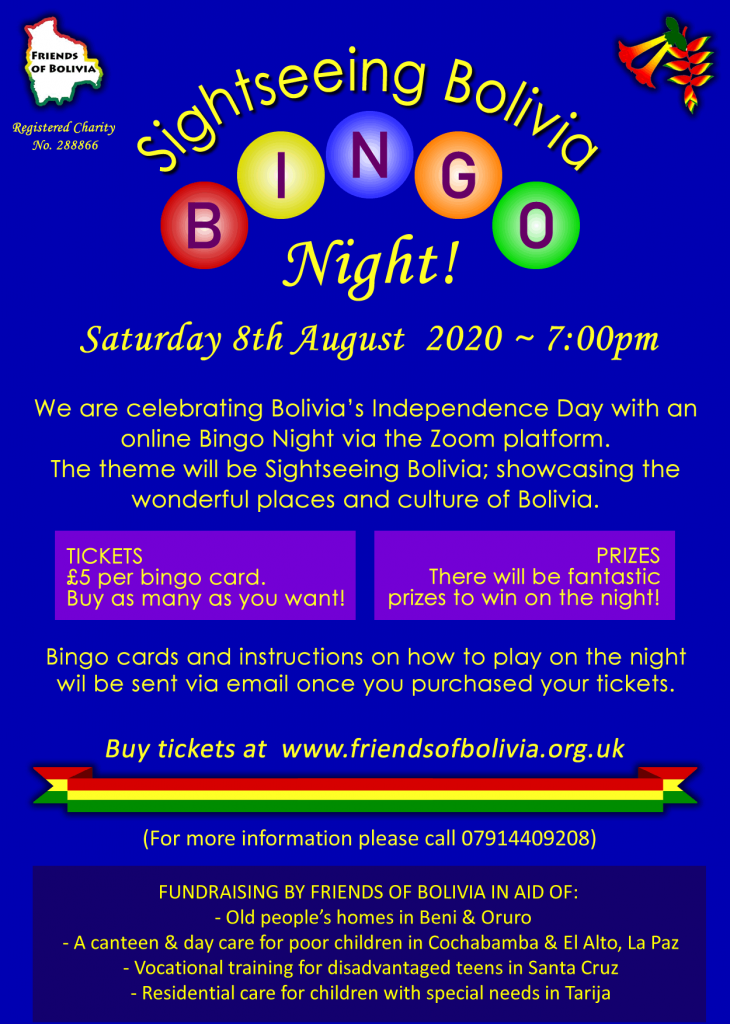 ---
Friends of Bolivia ~ Our Mission
"to help improve the living conditions of Bolivia's poorest and neediest, particularly women, children and elderly people."
"ayudar a mejorar las condiciones de vida de la gente más pobre y necesitada de Bolivia, especialmente las mujeres, niños y ancianos."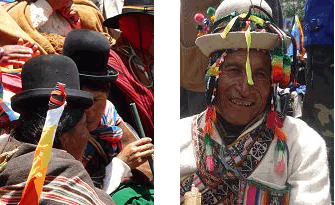 Friends of Bolivia is a UK based charity dedicated to improving the living conditions of Bolivia's most vulnerable people by providing financial assistance to charities and NGOs working in the country.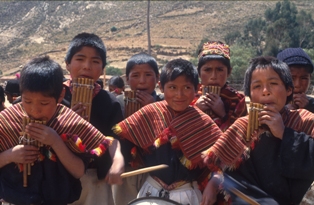 ~ Thank you for visiting the Friends of Bolivia website ~